Who we interviewed
During the production stage of 8 Bit Generation we met really a lot of people of whom we shot interviews and various footage. These people, each one in his own way, have been protagonists and witnesses of the digital revolution that was taking place and some of them were directly responsible for bringing computer power to the mass consciusness.
In strict alphabetical order…
Allan "Al" Alcorn. Is a pioneering engineer and computer scientist. Alcorn was the designer of the video arcade game Pong, creating it under the direction of Bushnell and Dabney. Pong was a hit in the 1970s. In addition to direct involvement with all the breakout Atari products, such as the Atari 2600, Alcorn was involved at some of the historic meetings of Steve Wozniak and Steve Jobs (at that time an Atari employee) presenting their Apple I prototype.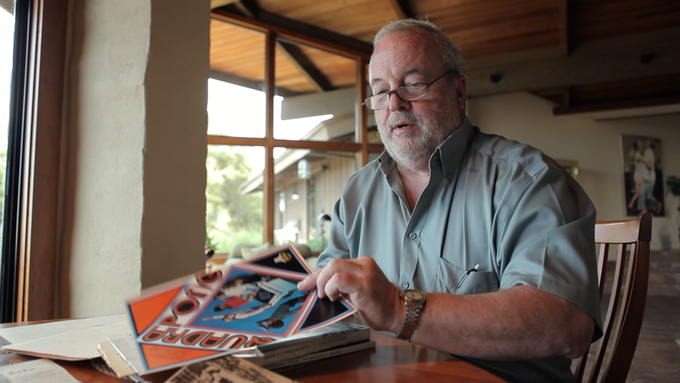 Minoru Arakawa. Born in Kyoto, Japan, he married the daughter of Nintendo president Hiroshi Yamauchi, Yoko Yamauchi. Hiroshi invited him to establish Nintendo of America, an offer which he accepted. After a disastrous experience with the Radar Scope arcade game, he rebounded by converting the poorly received Radar Scope to the phenomenally successful Donkey Kong. He was instrumental in rebuilding the North American video game industry (after the crash of 1983) with the Nintendo Entertainment System.
Ralph H Baer. Is a video game pioneer, inventor, engineer, known as "The Father of Video Games", who is noted for his many contributions to games and the video game industry. In 2006, he was awarded the National Medal of Technology for inventing the home console for video games and spawning the video game industry.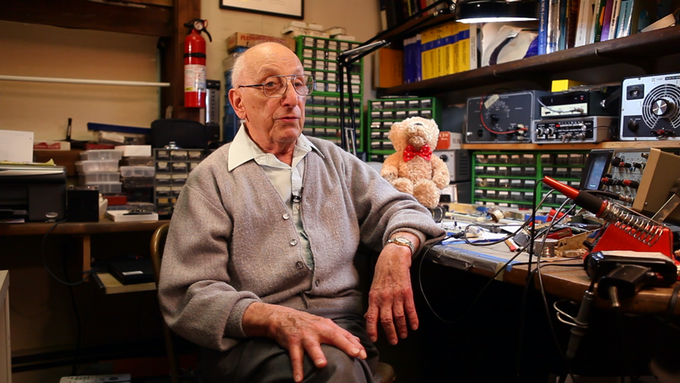 Dave Bradley. Was one of the twelve engineers who worked on the original IBM PC, developing the computer ROM BIOS code. He is credited by some for inventing the "Control-Alt-Delete" key combination that was used to reboot the computer. In 1980 Bradley was one of twelve engineers developing the first IBM Personal Computer. Bradley developed the ROM BIOS. That got him promoted to manage the BIOS and diagnostics for the IBM PC XT.
Met Brass. Arcade game record keeper
Daniel Singer "Dan" Bricklin. Often referred to as "The Father of the Spreadsheet". While a student at Harvard Business School, Bricklin developed VisiCalc in 1979, making it the first electronic spreadsheet. It ran on an Apple II computer, and is widely credited for fueling the rapid growth of the personal computer industry. VisiCalc allowed the user to change any cell, and have the entire sheet automatically recalculated. This turned 20 hours of work into 15 minutes.
Nolan Key Bushnell. Is an American engineer and entrepreneur who founded Atari. Bushnell has been inducted into the Video Game Hall of Fame and the Consumer Electronics Association Hall of Fame and was named one of Newsweek's "50 Men Who Changed America." Bushnell has started more than twenty companies and is one of the founding fathers of the video game industry.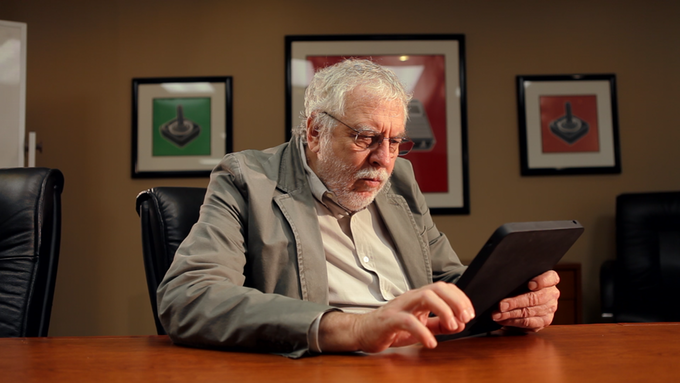 Al Charpentier. MOS Technology head of design, he designed the VIC I and II chips and co designed the SID chip, all key elements to the Commodore success.
Alan Cooper. Is a software designer and programmer, widely recognized as the "Father of Visual Basic". As founder of Cooper, a leading interaction design consultancy, he created the Goal-Directed design methodology and pioneered the use of personas as practical interaction design tools to create high-tech products. He joined Kildall's successful operating system company, Digital Research, Inc., in Monterey. Soon thereafter, Eubanks and Kildall invited Cooper to join them at digitalresearch as one of four founders of their research and development department.
David Crane. Is a video game designer and programmer. Crane started his programming career at Atari, making games for the Atari 2600. Crane left Atari in 1979 and co-founded Activision, along with Alan Miller, Jim Levy, Bob Whitehead, and Larry Kaplan. At Activision, he was best known as the designer of Pitfall!. Pitfall! was a huge hit, and maintained the top slot on the Billboard charts for 64 weeks and was named video game of the year in 1982.
Christopher "Chris" Curry. Is the co-founder of Acorn Computers. The Acorn Microcomputer was launched as the first product of Acorn Computers Ltd, founded in March 1979. Curry said that they "chose the word Acorn because they wanted a name that would appear before "Apple" in a directory
Bruce Damer. He runs the DigiBarn, one of the largest retro computing collections in Silicon Valley. He is also a personal computer revolution historian.
Walter Aldro Day, Jr. Is a businessman and founder of Twin Galaxies, video game related company. Day is a "world-renowned expert" in video game score keeping records who in 2010, retired from the industry to pursue a career in music.
Joe Decuir. Was one of the original engineers at Atari, who helped design, build, and produce the Atari 2600. He also wrote the game Video Olympics, a Pong collection that launched with the system. He later went on to help develop the Amiga, and the USB architecture. Joe Decuir has worked in the development of public engineering standards since 1987, including TIA, ITU, ETSI, IEEE 802, USB-IF, Bluetooth SIG and WiMedia Alliance.
John Thomas Draper. Also known as Captain Crunch, Crunch or Crunchman (after Cap'n Crunch, the mascot of a breakfast cereal), is a computer programmer and former phone phreak. He is a legendary figure within the computer programming world. Draper wrote Easy Writer, the first word processor for the Apple II, in 1978. According to The Wall Street Journal, he hand-wrote the code while serving nights in the Alameda County Jail, then entered the code later into a computer.
Jay Elliot. Steve Jobs biographer and former Apple executive
Jeri Ellsworth. Entrepreneur and maker, she created the "C64 Direct-to-TV" a complete Commodore 64 system on a chip housed within a joystick. She co-founded CastAR, a startup company to develop castAR, a pair of augmented reality and virtual reality glasses.
Federico Faggin. Is a physicist and electrical engineer, mostly widely known for designing the first commercial microprocessor. He led the 4004 (MCS-4) project and the design group during the first five years of Intel's microprocessor effort. He was founder and CEO of Zilog, the first company solely dedicated to microprocessors. In 2010 he received the National Medal of Technology and Innovation, the highest honor the United States confers for achievements related to technological progress.
Lee Felsenstein. Is a computer engineer who played a central role in the development of the personal computer. He was one of the original members of the Homebrew Computer Club and the designer of the Osborne 1, the first mass-produced portable computer. Felsenstein designed the Intel 8080 based "SOL" computer from Processor Technology. His video display design, the Processor Technology VDM-1 video display module board, was widely copied and became the basis for the standard display architecture of personal computers.
Andy Finkel. Was in charge of the Commodore VIC20 and C64 software library
Jason Fitzpatrick. Runs the UK Computing History Museum
Paul Freiberger. Co-author of the "Fire in the valley" book and the "Pirates of the Silicon Valley" movie.
Richard Garriott de Cayeux. Is a video game developer and entrepreneur. He is also known as his alter egos Lord British in Ultima and General British in Tabula Rasa. A well-known figure in the video game industry, Garriott was originally a game designer and programmer and now engages in various aspects of computer game development and business. On October 12, 2008, Garriott launched aboard Soyuz TMA-13 to the International Space Station.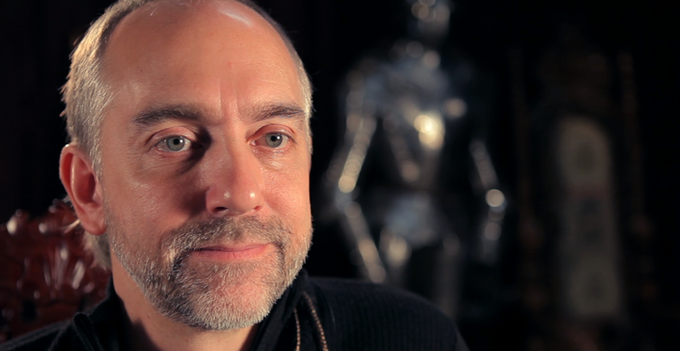 Manny Gerard. Former vice president at Warner Communication he advised and led the purchase of Atari in 1978, thus merging digital entertainment and movie industry for the very first time. Under his guidance the company went to earn 60% of total Warner profits with 2billion $ a year and eventually cracked down and was dismissed.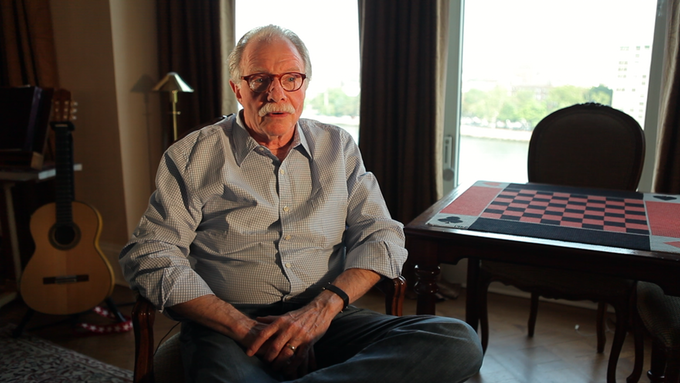 Rupert Goodwins. UK retro computing journalist and expert
Ben Gould. Arcade game record keeper
John Grant. Sinclair Research chief computer scientist
Bil Herd. Was a designer of 8-bit home computers while working for Commodore Business Machines in the early-to-mid 1980s. After first acting as the principal engineer on the Commodore Plus/4, C16/116, C264, and C364 machines, Herd designed the significantly more successful Commodore 128, a dual-CPU, triple-OS, compatible successor to the Commodore 64. Prior to the C128, Herd had done the initial architecture of the Commodore LCD computer, which was not released.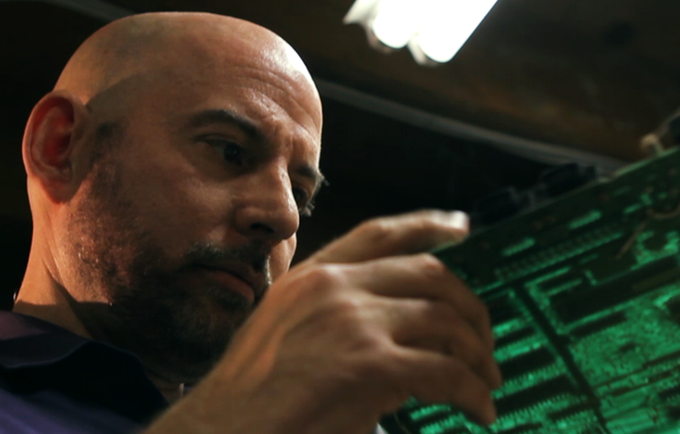 Andy Hertzfeld. Is a computer scientist who was a member of the original Apple Macintosh development team during the 1980s. After buying an Apple II in January 1978, he went to work for Apple Computer from August 1979 until March 1984, where he was a designer for the Macintosh system software. Since leaving Apple, he has co-founded three companies. Hertzfeld joined Google in 2005, and in 2011 was the key designer of the Circles user interface in Google+.
David House. Was at Intel for twenty-two years, thirteen of which as General Manager of the microprocessor division. He headed the "Intel inside" marketing campaign. He is board council member of the Computer History Museum.
Toru Iwatani. Is a former Japanese video game designer and creator of one of the most popular arcade games of all time, Pac-Man. He joined Namco in 1977, where he started his career in the video game business. There, he came up with the idea for a game called "Puck-Man" and in 1980. It was released to the Japanese public, where it became a huge success. Due to its innovative concept and continuing international popularity, it is regarded as one of the all-time classic video games.
Eugene Jarvis. Is a game designer and programmer, known for producing pinball machines for Atari and video games for Williams Electronics. Most notable amongst his works are the seminal arcade video games Defender and Robotron: 2084 in the early 1980s, and the Cruis'n series of driving games for Midway Games in the 1990s. He co-founded Vid Kidz in the early 1980s and currently leads his own development studio, Raw Thrills Inc.
Steve Juraszek. Defender champion of the world and cover story on Time Magazine Jenuary 1982.
Raymond E. Kassar. Was president, and later CEO, of Atari Inc. from 1978 to 1983. He had previously been vice-president of Burlington Industries, a textile company. During the Kassar years, Atari Inc.'s sales grew from $75 million in 1977 to over $2.2 billion just three years later. In December 1982, Kassar had sold 5,000 shares of stock in Warner Communications only 23 minutes before a much lower than expected fourth quarter earnings report would cause Warner stock to drop nearly 40% in value in the following days. In July 1983, Kassar was forced to resign from Atari Inc. over mounting allegations of illegal insider trading activity of which he was later completely acquitted.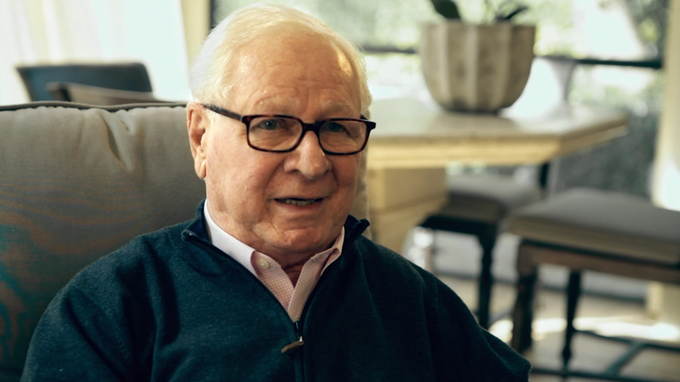 Steven L. Kent. Is an American writer, known for video game journalism. He eventually became a contributor to such video game publications as Electronic Games, Next Generation, and Computer Entertainment News, as well as such mainstream publications as Parade, USA Today, the Chicago Tribune, MSNBC, the Japan Times, and the Los Angeles Times Syndicate. He also wrote entries on video games for Encarta and the Encyclopedia Americana.
Dennis Koble. Former Atari employee programmer and game designer of Imagic software house
Chris Kohler. Has been writing, talking and generally thinking too hard about videogames for the past couple of decades.He has written about games for Wired.com and Wired magazine since 2002 and is the editor of Wired.com's videogames blog Game|Life.
He's the author of two books on games: Power-Up: How Japanese Video Games Gave the World an Extra Life and Retro Gaming Hacks.
Daniel Kottke. Is a computer engineer and one of the earliest employees of Apple Inc. His official Apple employee number was 12. He assembled and tested the first Apple I computers with Apple co-founder Steve Wozniak in Steve Jobs's garage in 1976. Kottke was close friends with Jobs, whom he met at Reed College. The two men traveled to India backpacking around in search of spiritual enlightenment.
Lee Krueger. Videogame collector
Steven Levy. Is a journalist who has written several books on computers, technology, cryptography, the Internet, cyber security, and privacy. In 1984, he wrote a book called Hackers: Heroes of the Computer Revolution, in which he described a "hacker ethic", which became a guideline to understanding how computers have advanced into the machines that we know and use today.
Al Lowe. Is a musician and game designer/programmer who developed several adventure games, mostly for Sierra On-Line. He decided to teach himself programming and in 1982 he created three games for the Apple II. Sierra bought these games in 1983 and Al worked for them as a game designer for 16 years. He is best known for his creation of Leisure Suit Larry and the long-running series it spawned.
Mike Markkula. Is an entrepreneur who was an angel investor and second CEO of Apple Computer, Inc., providing early critical funding and managerial support. Before Apple he was marketing manager for Fairchild Semiconductor and Intel.
Jeff 'Yak' Minter. Is a video game designer and programmer. He is the founder of software house Llamasoft. There are a number of distinctive elements common to his games. They are often arcade style shoot 'em ups. They often contain titular and/or in-game references demonstrating his fondness of ruminants (llamas, sheep, camels, etc.). Many of his programs also feature something of a psychedelic element.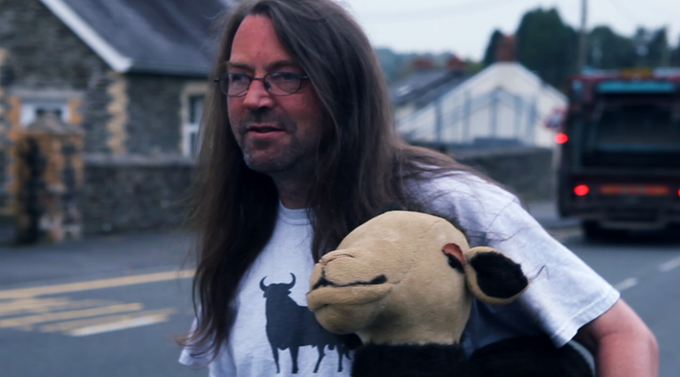 Billy Mitchell. Pac Man and Donkey Kong record keeper
Tomohiro Nishikado. Is best known as the creator of Space Invaders, often credited as the first shoot 'em up and for beginning the golden age of video arcade games. Prior to Space Invaders, he was also the designer for many of Taito's earlier hits, including Soccer and Davis Cup in 1973, Speed Race in 1974, Gun Fight in 1975, Interceptor in 1975.
Severo M. Ornstein. Is a retired computer scientist. In 1955 he joined MIT's Lincoln Laboratory as a programmer and designer for the SAGE air-defense system. When ARPA issued a Request for Proposal for the ARPANET, he joined the group that wrote the winning proposal. He was responsible for the design of the communication interfaces and other special hardware for the Interface Message Processor. In 1976 he joined Xerox PARC where he implemented a computer interface to an early laser printer.
Alexey Leonidovich Pajitnov. Is a Russian computer engineer, currently residing in the United States, who developed the popular game Tetris while working for the Computing Center of the Soviet Academy of Sciences, a Soviet government-founded R&D center. Despite being the developer of Tetris, Pajitnov did not receive royalties from his creation, as rights were owned by his employer, the Soviet government, which distributed it throughout the USSR and Eastern Europe.
Charles Ingerham "Chuck" Peddle. Is an electrical engineer best known as the main designer of the MOS Technology 6502 microprocessor; the KIM-1 SBC; and its successor the Commodore PET personal computer. The 6502, developed in 1976, was used in many commercial products, including the Apple I and II, Commodore VIC-20 and 64, Nintendo NES, Atari 8-bit computers, BBC Micro from Acorn Computers and several coin-op video games of the Golden Age.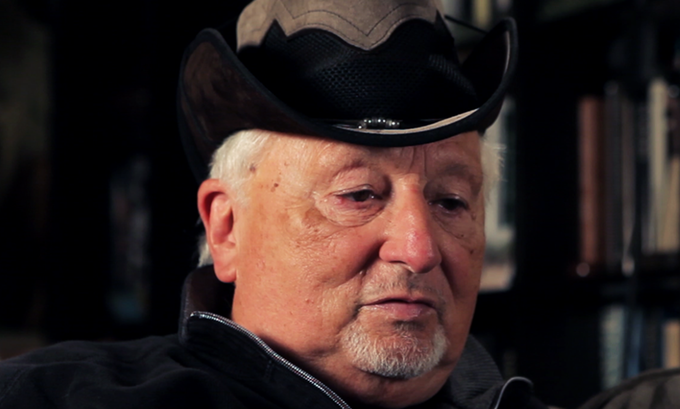 John Roach. Former executive at Tandy Corporation responsible for the lunch and success of the TRS 80 microcomputer series
Henk Rogers. Is a video game designer and entrepreneur. He is known for producing Japan's first major turn-based role-playing video game The Black Onyx, securing the rights to distribute Tetris on video game consoles where the game found popularity, and as the founder of The Tetris Company which licenses the Tetris trademark.
Tod Rogers. Arcade game record keeper
Ed Rotberg. Was a key member of Atari's coin-op division: "Missile Command," "Asteroids," "Centipede," "Tempest". He was the primary force behind the 3-D tank game, "Battlezone." In 1981-1986, Ed was Vice President of Software at Sente, Atari founder Nolan Bushnell's new coin-op company. Later, he worked for Apple Computer and 3DO–two companies that have attracted a surprising number of old-time game folks.
David Rolfe. Is a computer programmer who was instrumental in the development of many "golden age" arcade and home video games. Rolfe worked on Football II, one of the early LED-based handheld electronic games. When Mattel decided to enter the home console market Rolfe programmed the "exec" software —the operating system — for the Intellivision, as well as the system software for the Intellivision Keyboard Component.
Steve "Slug" Russell. Is a programmer and computer scientist mostly famous for creating Spacewar!, one of the earliest videogames, in 1961 with the fellow members of the Tech Model Railroad Club at MIT working on a DEC Digital PDP-1. While there is some debate over priority regarding the concept of computer-based games in general, Spacewar! was unquestionably the first to gain widespread recognition, and is generally recognized as the first of the "shoot-'em' up" genre.
Yukiharu Sambe. Taito art director of development.
Nigel Searle. Was the managing director of Sinclair Research Ltd, and one of the company's longest-serving employees. In 1977, with Sinclair in financial trouble, Searle left the company. He rejoined in 1979 when Sir Clive Sinclair formed Sinclair Research, successfully promoting the ZX80 and ZX81 personal computers in the US. In spring 1982, he moved to the United Kingdom as Sinclair's managing director.
John Sculley. Was vice-president and president of Pepsi-Cola, until he became chief executive officer (CEO) of Apple Inc. "Do you want to sell sugar water for the rest of your life, or do you want to come with me and change the world?" What Steve Jobs said to convince John Sculley to join him in Apple.
Alvy Ray Smith III. Is an engineer and noted pioneer in computer graphics. He is a co-founder of the animation studio Pixar which he co-founded along with Edwin Catmull and Steve Jobs.
Michael Swaine. Co author of the "Fire in the valley" book and the "Pirates of the Silicon Valley" movie.
Paul Terrell. Founder of The Byte Shop, one of the first personal computer retailers. It was the first retailer of the original Apple I computer. After selling the Byte Store chain founded Exidy Inc to design and build the Exidy Sorcerer a S-100 bus based machine. He then started ComputerMania Inc. which was a chain of computer stores created with the purpose of renting computers and software.
Larry Tesler. Is a computer scientist working in the field of human-computer interaction. From 1973 to 1980, he was at Xerox PARC, where he worked on the Gypsy word processor and Smalltalk. In 1980, Tesler moved to Apple Computer, where he held various positions, including Vice President of AppleNet, Vice President of the Advanced Technology Group, and Chief Scientist. He worked on the Lisa team, and was enthusiastic about the development of the Macintosh as the successor to the Lisa.
Michael S. Tomczyk. Is best known for his role in the development and marketing of the Commodore VIC-20, the first microcomputer to sell one million units. In early 1980, Tomczyk joined Commodore as Marketing Strategist and Assistant to the President (Commodore founder Jack Tramiel). When Tramiel announced that he wanted to develop a low cost affordable home computer "for the masses, not the classes," Tomczyk embraced the concept and aggressively championed the new computer, insisting that it be "user friendly."
Jack Tramiel Was a Polish-born American businessman, best known for founding Commodore International, the manufacturer of the Commodore PET, VIC-20, 64, 128, Amiga, and other. The Commodore VIC-20 was the first microcomputer to sell one million units. The Commodore 64 sold several million units. It was during this time period that Tramiel coined the famous phrase, "We need to build computers for the masses, not the classes."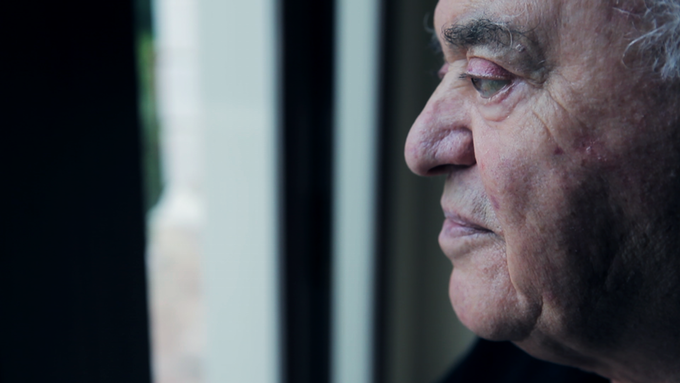 Leonard Tramiel Jack Tramiel son and long time business partner and executive at Commodore and Atari.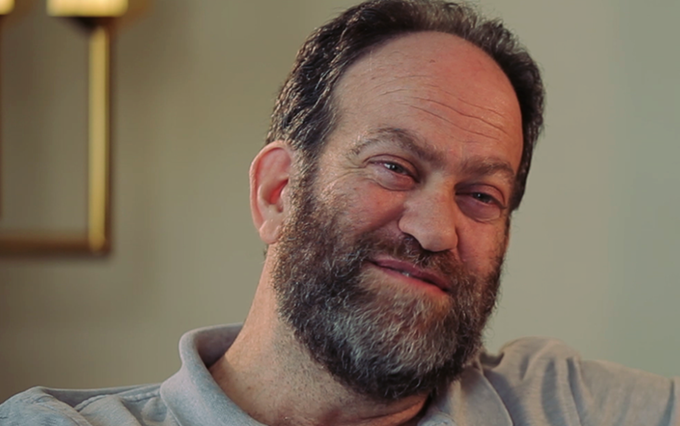 Stan Veit. Was an entrepreneur and publisher who played an important role in the early days of the personal computer industry in the United States. He ran "Computer Mart," the first computer store in New York City, was the personal computer editor of Popular Electronics Magazine, and then Editor-in-Chief of Computer Shopper. He published his reminiscences about the early history of the personal computer industry in a 1993 book called Stan Veit's History of the Personal Computer.
Howard Scott Warshaw. Is a former game designer who worked for Atari in the early 1980s, where he designed and programmed the games Yars' Revenge, Raiders of the Lost Ark. It was his success on Raiders that led to Warshaw being chosen to design and program the ill-fated Atari 2600 adaptation of E.T. the Extra-Terrestrial. The game was poorly received and seen as being confusing and frustrating. Atari took a major financial loss on the project, which combined with other poor business decisions and conditions, led to the company being divided and sold within two years.
Joel West. Arcade game record keeper
Stephan Gary "Woz" Wozniak. Is the computer engineer and programmer who founded Apple Computer with Steve Jobs. Wozniak created the Apple I computer and the Apple II computer, which contributed significantly to the microcomputer revolution of that era. In February 1981, Wozniak was injured in a private plane crash. In 1983 he returned to Apple product development, desiring no more of a role than that of an engineer and a motivational factor for the Apple workforce.